ION/ATOM Screens
ION employs high resolution color graphic screens in conjunction with ATOM to quickly deliver a tremendous amount of information "at a glance". The "Control Screen" is the main user interface, with pop-up windows that provide menu-driven access to a wealth of system features. The screen is programmable, including the number and order of devices displayed.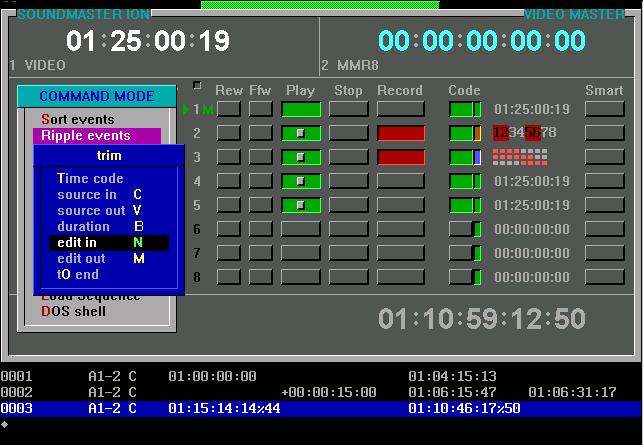 © Copyright 1995-2018 Soundmaster Group - All Rights Reserved
With ATOM, the ION Operating Environment can provide extremely comprehensive control over non-linear devices such as RADAR. The powerful tools available in these "sound processors" can be intuitively accessed just like a word processor, and integrated with other ION Compatible technologies.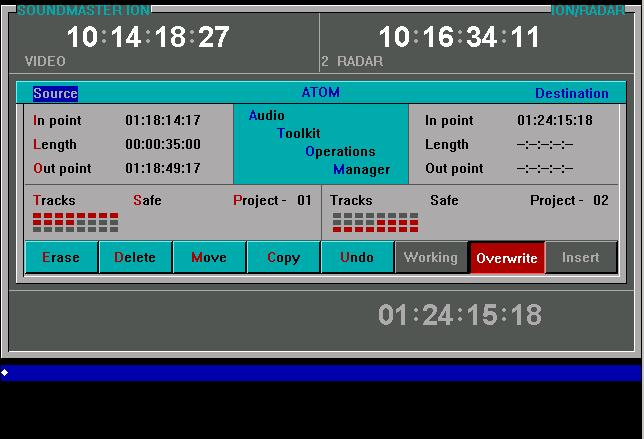 © Copyright 1995-2018 Soundmaster Group - All Rights Reserved
Back to Soundmaster Group Home Page