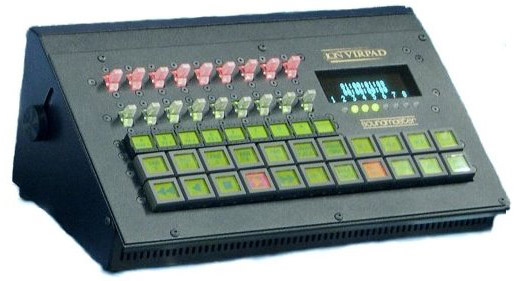 The VIRPAD™ series of virtual keypads
Totally programmable with exclusive LCD soft labels on every switch and featuring an integrated vacuum fluorescent display with status LEDs, VIRPAD mirrors the power and flexibility of Soundmaster's highly regarded touch screen technology in a compact, tactile user-defined matrix.
Perfect for consoles that do not have their own film record and monitoring interfaces, one VIRPAD model includes industry standard paddles. This version is available in our elegant desktop mount with a user-definable rake infinitely variable between 30 and 45 degrees, perfect for script trays as pictured below on a Lawo console.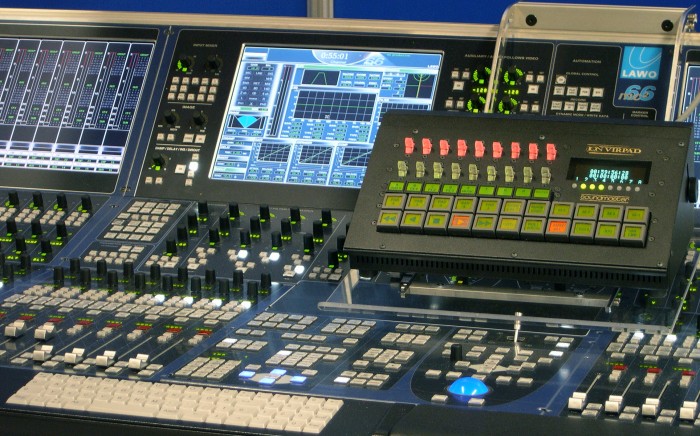 Instead of using our desktop mount on a script tray, VIRPAD can also install directly into the Avid ICON D-Control, providing a perfect complement of film-style record, monitor and motion control directly from one powerful user interface! This is already being used by industry majors such as Disney and Technicolor.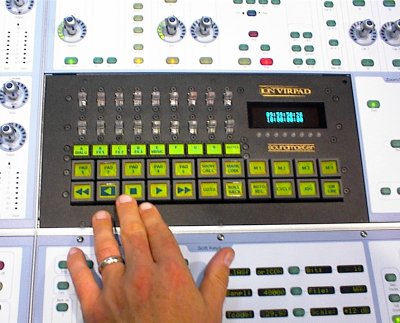 These two VIRPAD units are flush mounted while, ironically, the Avid Pan Controller makes use of the VIRPAD adjustable rake desktop mount. The mixers love the fact that their combined record and motion control user interface is right where they want it and that the Pan Controller can be moved around the console and viewed at a great angle... a Soundmaster exclusive!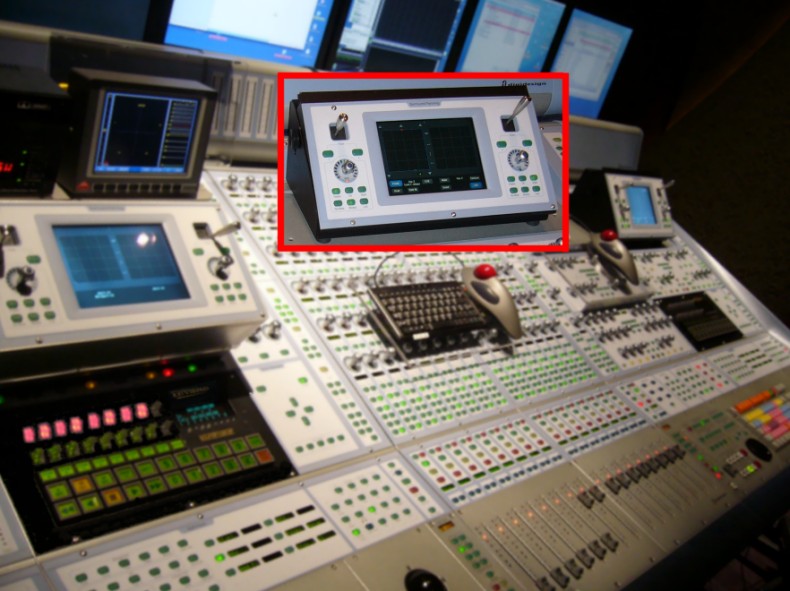 For consoles that already have film panels such as Harrison MPC, AMS/Neve DFC and Euphonix System 5, Soundmaster offers a potent, programmable package without the paddles, designed for flush mounting directly into the work surface!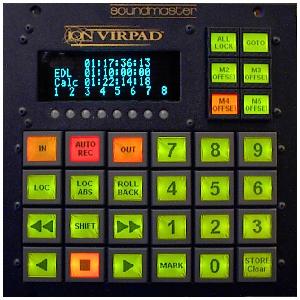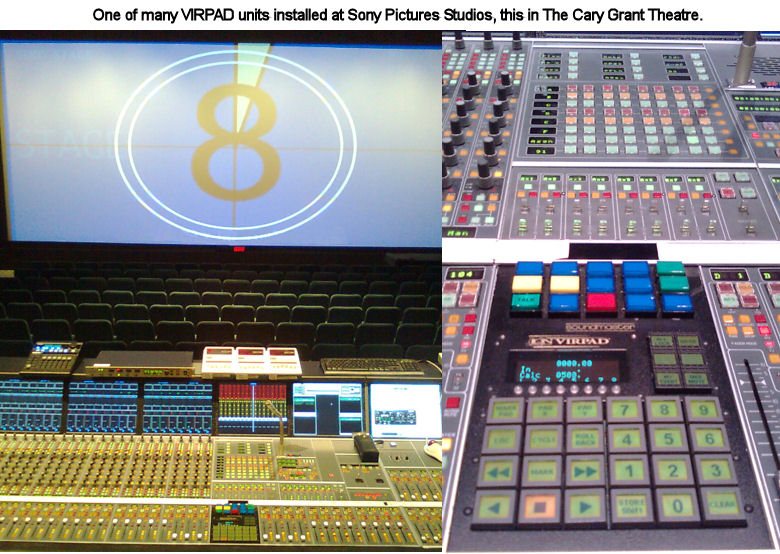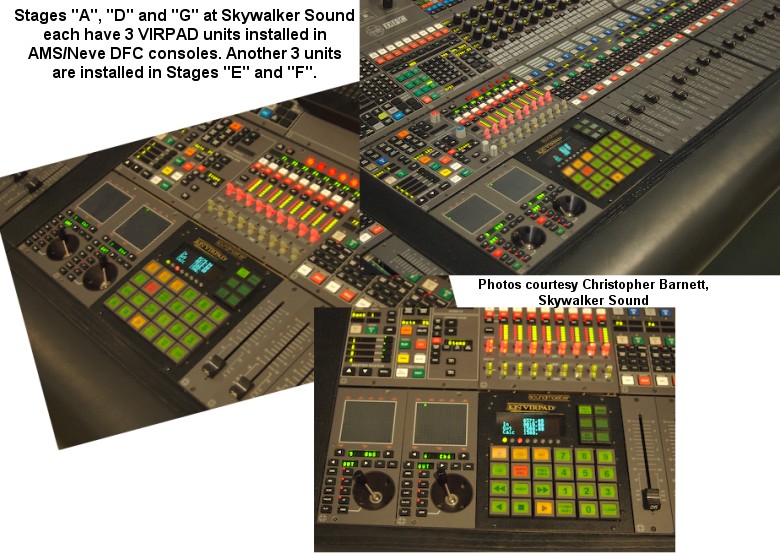 Representing the best of both worlds, VIRTOUCH™, in a Harrison MPC-4D at Beijing Film Academy, combines our VIRPAD and Touch Screen technologies into a single unit.

Desktop VIRPAD models feature an elegant mount that positions the unit at a perfect 30 degree angle and are available with an optional SHUTL™ knob designed to allow unobstructed access to the keypad.

We're excited about the enormous possibilities for VIRPAD. Given the incredible response we received since its unveiling, the industry is as well. For example, our "SHOW CALC" button demonstrated how a temporary numeric keypad could appear in the switch matrix until "HIDE CALC" returned those same switches to other functions. Users quickly understood the concept of how a small number of programmable switches with dynamic labelling could be so powerfully intuitive. Skywalker Sound purchased and took delivery of the first unit just before the 2004 San Francisco AES show and now own fourteen. Since then De Lane Lea Studios, Warner Bros., Laser Pacific, Ascent Media, 20th Century Fox, Disney Studios, Sony Pictures, Technicolor, Berliner Synchron, Park Road, Halo Post and Arri are part of the growing number of VIRPAD owners.

© Copyright 2004-2018 Soundmaster Group


Back to Soundmaster Group Home Page